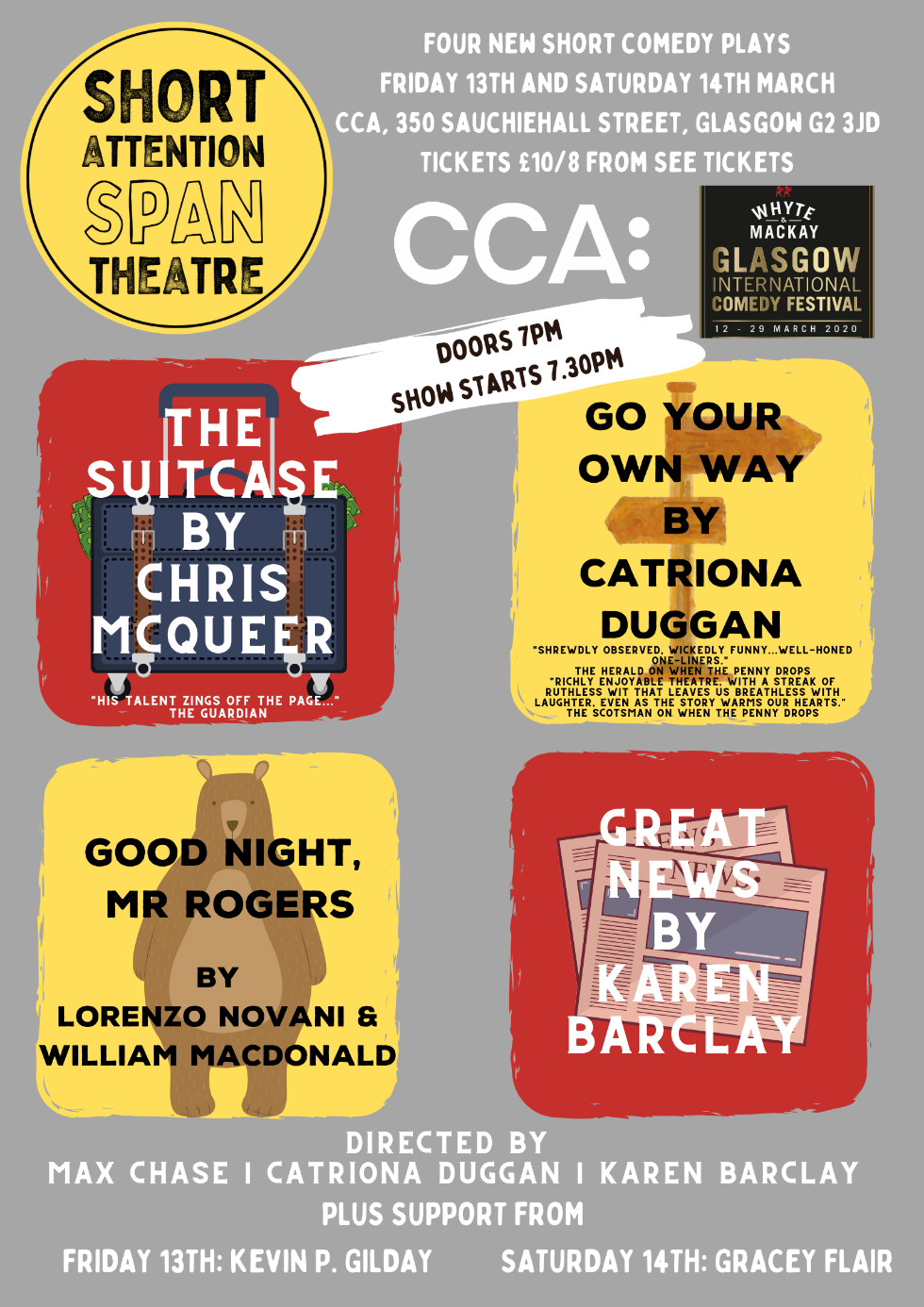 Our March 2020 shows were four plays from Chris McQueer, Catriona Duggan, Lorenzo Novani & William MacDonald, and Karen Barclay.
We previewed at Gilded Balloon, Edinburgh on Wednesday 11th March, before our two Glasgow International Comedy Festival shows on Friday 13th and Saturday 14th at the CCA on Sauchiehall Street.

In Edinburgh Joanne Bell opened for us, while in Glasgow we had Kevin P. Gilday on the Friday and Gracey Flair on the Saturday.

The programmes for each show are available to download below.