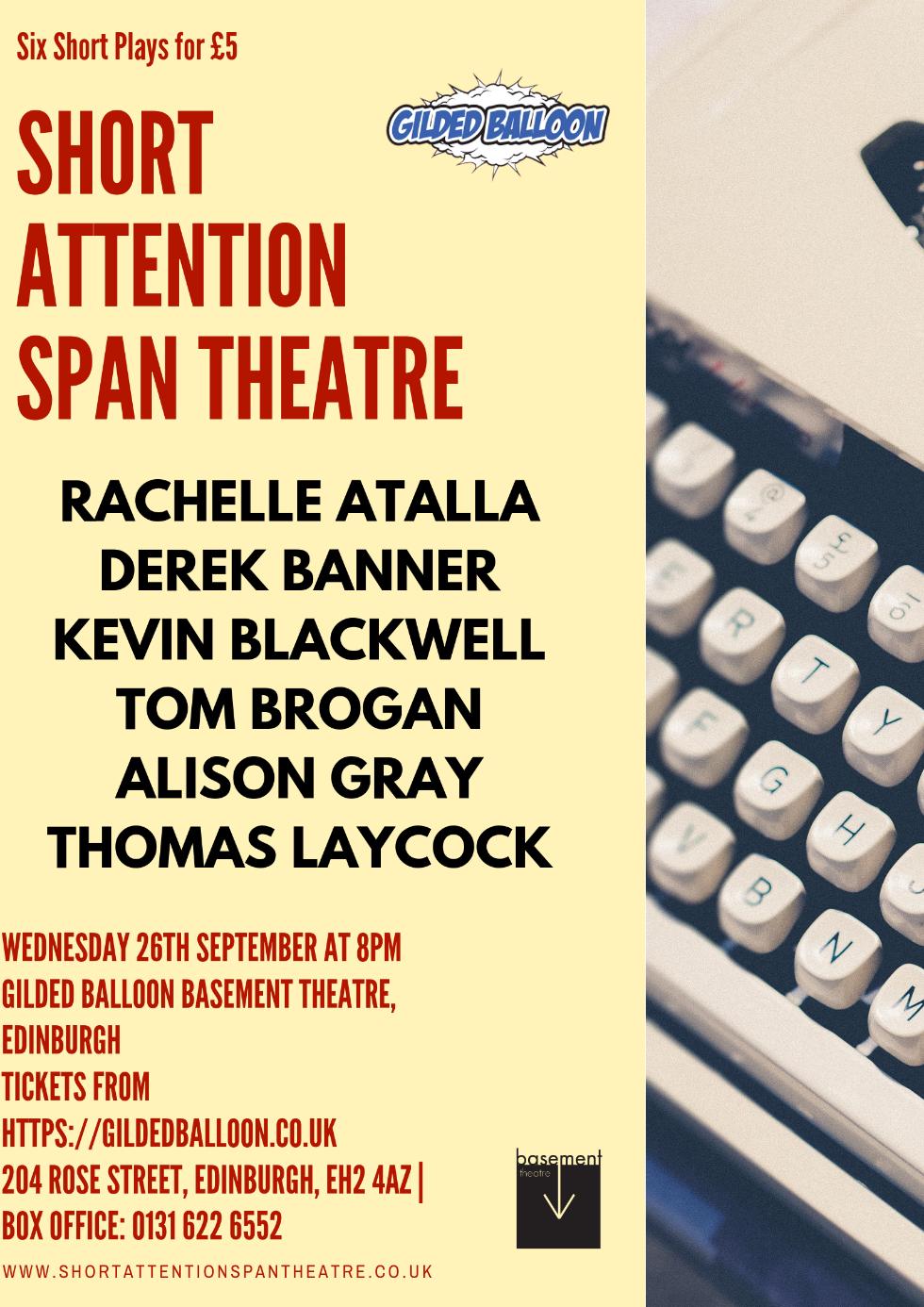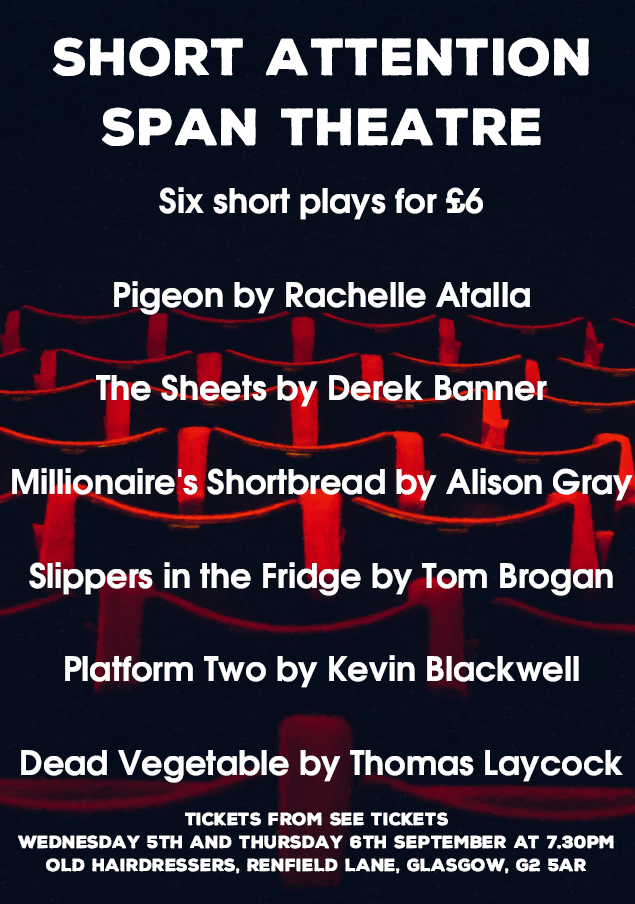 Slippers in the Fridge by Tom Brogan
Directed by Karen Barclay
Heather: Kat Harrison
Heather's mother is stuck in hospital. Heather's not sad. She's angry.
Pigeon by Rachelle Atalla
Directed by Karen Barclay
Dramaturged by Erin-Louise McGee
Jack: Gregory Bonnar
Alice: Mairi Davidson
Alice is about to have a baby but her partner Jack is struggling to contemplate life as a family of three. When a pigeon lies wounded in their garden tensions questions begin to surface.
Dead Vegetable by Thomas Laycock
Directed by Stewart Schiller
Dramaturged by Daniel Gee Husson
Huxley: Derek Banner
Machina: Gillian Massey
Theodore Huxley has made a terrible mistake. Now he has mere minutes to live, that is, if he ever really lived at all or is even alive in the first place.
Millionaire's Shortbread by Alison Gray
Directed by Karen Barclay
Dramaturged by Sanna McGregor
Mrs Gillespie: Kat Harrison
Boiler Man: Grant McDonald
The humorous story of a lady who wants a boiler, who loves to bake, and who has a distinct and perhaps unusual sense of right and wrong.
Platform Two by Kevin Blackwell
Directed by Karen Barclay
Tizy: Gillian Massey
Alex: Gregory Bonnar
A woman finds herself stranded on a lonely railway platform with a strange man, and isn't sure if he's trying to help her, or lead her into greater danger....
The Sheets by Derek Banner
Directed by Stewart Schiller
Stephen: Derek Banner
Amy: Mairi Davidson
Mark Grant McDonald
Amy is home alone when her husband and fellow playwright Stephen comes home unexpectedly. Or is she?